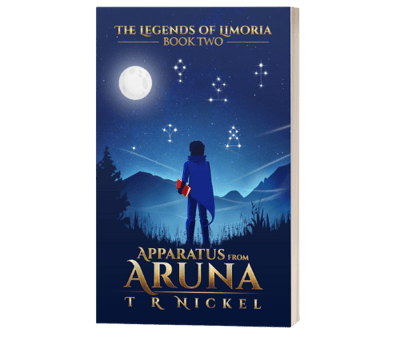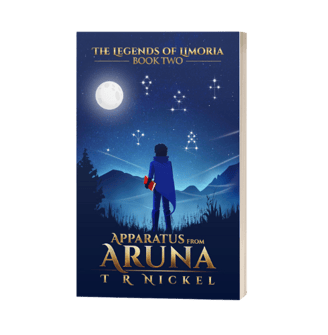 Legends of Limoria, Apparatus From Aruna, is book two of a five-book fantasy series. These legends will take you around the Realm of Limoria and tell you about the incredible journeys of those who find it to be their home.

Apparatus From Aruna focuses on Renatus, a human boy who was sold by his parents to an old and crazed Forged Magicae user. As his master's health declines it becomes a race against time for this normally soft-spoken and shy boy. Grabbing what scribbled notes and maps his master had collected and forged are what will hopefully guide him on his lone journey across the Realm, though he quickly finds out he is not the only one on the hunt. Along the way Ren encounters a charismatic fool, a broken king, a past legend, a self-assured bruiser, and many others that will both aid and hinder him along the way of trying to find the only cure for death.
Will he make it in time to save his master's life? Who can he trust when the goal is immortality? What will become of this diffident boy? Join Renatus on this truly legendary story.