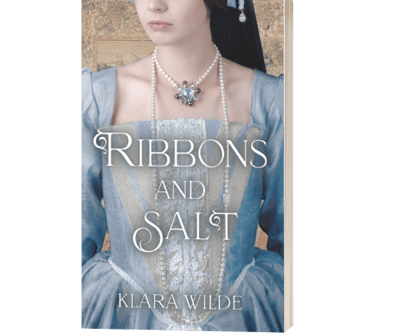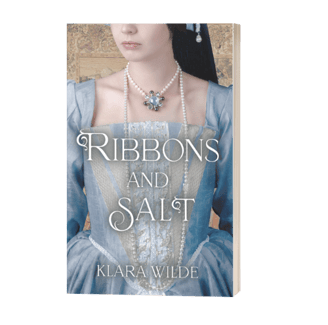 Set against the decadent magnificence of the French Renaissance, "Ribbons and Salt" is the story of Alienor, an impoverished baron's daughter who is determined to forge a brighter future for herself and her family. To achieve her dearest dream, she ends up gambling her reputation and her heart in an elusive game of courtly love. Salt is what ruined her and her sisters' fortunes, but ribbons can change their fates for the better.
The odds do not seem to favour her cause, however, when Alienor gets caught in a whirlwind of intrigues at a magnificent banquet in Bordeaux. As the story unfolds, the events of that fateful day are relived through the eyes of other characters, like the reclusive Armand, a deeply scarred man who becomes a pawn in the power games of his dysfunctional family, or Alienor's sister Catarina, who is perceptive and wise beyond her years but lives with the guilt of having brought about the deaths of those she loved. Just like Alienor, they too see themselves forced to face their greatest fears that evening.
In the aftermath of the banquet, Alienor learns to come to terms with the unexpected consequences of the impetuous choices she and others had made that day. But in the end, it is only by uncovering the secrets deeply buried in her family's past that injustice can be brought to light and further misfortune avoided.