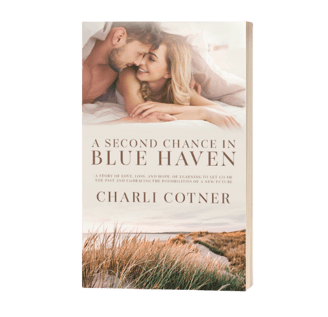 A story of love, loss, and hope, of learning to let go of the past and embracing the possibilities of a new future.

Ada
Ada Collins is a badass, independent woman who has it all: a successful career, great friends, and a stunning penthouse in New York City. However, in the wake of the tragic death of her mother, she once again finds herself in Blue Haven, a place she never imagined she'd return to. The last thing Ada expects is to be up close with her ex again.
After a decade, the gorgeous boy is quite different from the man she now encounters. Beefy, built, and stacked out of this world, he's drop dead sexy with his signature St. James smile.
As she reminisces about the past, she wonders if this is just a moment of weakness and infatuation, or if she was drawn to Blue Haven for reasons other than her mother's death.
Lincoln
Leaving without a word, Ada Collins will always be his greatest weakness. Now, with a one-in-a-lifetime opportunity, Lincoln St. James is determined to make Ada his.
It should be simple, right?
As the days pass, he begins to feel that the tug-of-war between the two of them may be even more difficult than he anticipated. What are his chances of overcoming his demons? His mother's insulting demeanor? Their past history? Does he still have a chance of being her forever, and in Blue Haven?
The real question is, can they survive it all and still have a second chance at love?